Gubener Plastinate (von Hagens Plastination)
TRUE ANATOMY FOR NEW WAYS OF TEACHING
Von Hagens Plastination offers one-of-a-kind, real human and animal specimens, preserved through Plastination, exclusively for medical teaching, anatomy labs and instruction. These anatomical teaching resources are made possible through the revolutionary specimen preservation process of Plastination, invented by anatomist Gunther von Hagens, founder of von Hagens Plastination.

Gunther von Hagens found it necessary to establish the Institute for Plastination (IfP) in 1993 because the space and technical facilities available at the University of Heidelberg were no longer adequate for the growing demands of Plastination. The IfP in Heidelberg was where the techniques for preparing whole-body plastinates and transparent slices of whole bodies were perfected. The complexity and work involved in preparing these specimens far exceeds the capacity of most interested institutes. Preparing a technically correct, whole-body plastinate does, after all, require 1000 to 1500 man-hours.
The aim of the IfP is to produce human specimens and make them available both for basic and continuing medical training as well as for the general medical education of the public. The specimens are prepared solely for this purpose and only passed on directly to recognized educational and research establishments and scientific museums, but not to private individuals or dealers.
The objectives of the IfP can be summarized as follows:
Improving overall anatomical instruction
The IfP produces high-quality educational specimens for anatomical instruction at universities and other teaching institutions.
Improving awareness of medical issues, particularly among the general public
The IfP produces plastinates aimed at educating non-medical professionals and restores public access to the anatomy of the human body.
Popularizing and developing plastination techniques
The IfP disseminates plastination expertise around the world, allowing other teaching institutions to profit from this unique process. The IfP also pursues scientific objectives and strives continually to develop and refine the techniques of Plastination and the resulting anatomical specimens. It is aided in these endeavors by visiting scientists and scholarship holders from national and international universities.
There are now more than 400 plastination laboratories in 40 countries around the world using Plastination to prepare specimens for academic study. Despite all of the progress made to date, the need for further research is immense. Tests need to be performed, for instance, on new polymers that could be used to retain the color of tissues and to improve plastination results for specimens such as the eye, which are difficult to preserve.
Every two years, participants at the International Plastination Conference have the opportunity of exhibiting the plastinates that they have produced. In addition, the "International Society for Plastination" and its publication "The Journal of the International Society for Plastination" provide additional forums for experts in the field to exchange information concerning advances in the scientific application of the process. Current issues include how slice Plastinates can be used to show complex systems such as the blood supply to the bones of the wrist or how to display subtle structures such as the muscles and nerves surrounding the prostate. These tissues are critical for proper sexual functioning and understanding them is an extremely important means of obtaining precision when planning delicate surgical procedures.

Sesneber International is the exclusive and authorized distributor for all Gubener products in the Middle-East
The Anatomical Teaching Specimens are for purchase and use by only and strictly medical teaching institutions. All shipments are sent directly from Gubener Plastinate GmbH (Germany) to the purchasing medical institution. We welcome inquiries by medical distributors but please keep in mind that the customer's full contact information must be declared at the time of the request for the price of the products.
If you are located anywhere in the Middle-East (with the exception of Iraq and Iran), please contact Sesneber International at the address listed below for price quotes and additional information:
Sesneber International
P. O. Box 87437
Riyadh 11642, Saudi Arabia
Phone: +966-11-454-1222
Fax: +966-11-453-7890
E-mail: info@sesnebe.com
Please Note: Sesneber International cannot supply any Anatomical Teaching Specimens from Gubener Plastinate GmbH to the Republic of IRAQ or IRAN. For these two specific regions, please contact Gubener Plastinate GmbH directly at: info @ plastination.com or visit their website at http://www.vonhagens-plastination.com/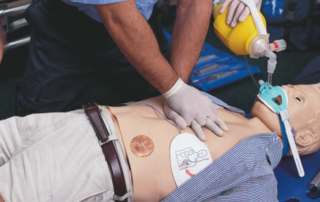 Medical simulation and training models; real human and animal plastinated specimens; osteological models and specimens and educational media. Consultancy services and turnkey solutions for set up of medical simulation centers, including mobile facilities, emergency training centers and effective classroom design.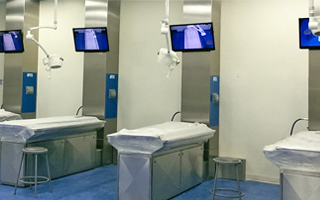 Complete range of anatomical products, including anatomical models, real human and animal plastinated specimens, anatomy lab equipment and furniture. Consultancy services and turnkey solutions for set up of anatomy labs, including setup of audiovisual equipment.