Infection Control and Antimicrobial Solutions
Tackling Ebola
A Joint Effort to Offer Assistance to the Healthcare Authorities by Sesneber International (Saudi Arabia) and Normeca AS (Norway)
Comprehensive range of infection control products: hand sanitizers, antimicrobial soaps, surgical scrubs, antimicrobial masks, disinfection surface wipes, surgical skin preparation products and disposable pulp products. Services include consultancy for infection control methods for small to large facilities; manufacturing of products with antimicrobial quality; disinfection and disposal of contaminated waste/byproducts.
We offer complete infection control consultancy services and product range to not only the medical sector but also hospitality, travel, industrial and all other public-related sectors. Contact us today for an appointment.
Now offering Bio-containment Facilities (BSL-3-Ag Labs and BSL-4 Cabinet Lab Capabilities) and complete small to large scale biohazardous waste management and sterilization systems.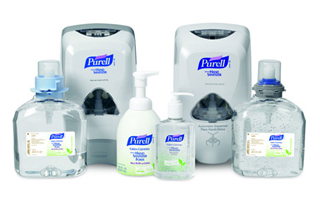 Makers of Purell and Provon. Gojo's products combine progressive product formulations, carefully engineered dispensing technology and scientifically based education and training programs that encourage healthy skin care behavior. The resulting skin care programs are the most extensive and comprehensive in the industry.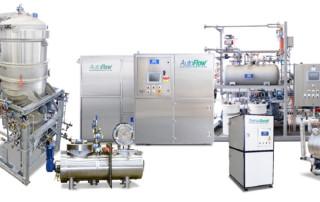 Experts in biohazardous waste management and sterilization systems. PRI Bio, an ISO 9001:2008 certified manufacturer, is the global leader in Tissue Digesters and Effluent Decontamination Systems servicing Veterinary Research and Diagnostic Labs; Zoonotic Research Facilities; Centers for Disease Control; and Pharmaceutical R&D and Manufacturing operations.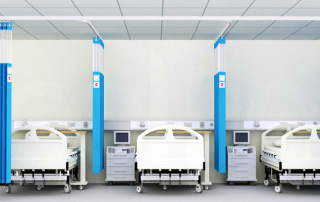 Disposable recyclable cubicle curtains with antimicrobial quality built-in to the fabric lasting the lifetime of the curtain.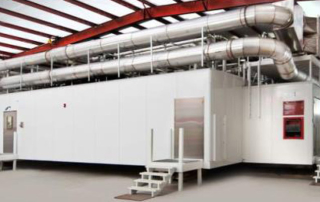 In partnership with US manufacturers, Sesneber provides containment solutions in the Arabian Gulf. We can supply advanced biological safety equipment and high containment laboratories to meet the critical demands of diverse applications.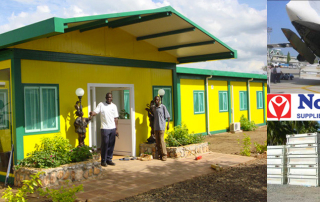 Personal Protection Products including PPE BPL Kits, Face Shields, Masks, DIF Transbags, DIF Hoods and Body Bags.
Surgical Skin Prep Products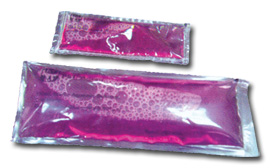 Chlorohexidine Gluconate (0.05% and 0.015% W/V | 25ml Sachet)
Detailed Description:
25 ml sterile aqueous solution containing chlorhexidine gluconate 0.05% and 0.015% W/V.
Information:
Each sachet contains chlorhexidine gluconate 0.05% and 0.015% W/V.
Dosage:
Use undiluted for topical application only.
Cautionary Instruction:
Not for injection.
Sterile if sachet is undamaged.
Keep out of reach of children.
Discard any surplus.
For external use only.
General
Sesneber offers consultancy services for the implementation of comprehensive infection control solutions and practices for various sectors, including of course the medical sector. Our expertise covers a comprehensive list of areas associated with infection control, including:
Hand hygiene
Use of personal protective gear
Safe handling and disposal of sharps
Safe handling and disposal of chemical waste
Managing blood and bodily fluids
Spillages
Decontaminating equipment
Bio-containment Facilities
Sesneber now offers full consultancy services for setting up fixed and mobile life sciences labs with BSL-2, BSL-3 Ag & BSL-4 Capabilities.
Please click here to read more about what we have to offer.
Biohazardous Waste Management
Sesneber now offers complete small to large scale biohazardous waste management and sterilization systems.
Please click here to read more about what we have to offer.
Ebola Specific
Sesneber International, in consultation and cooperation with its sister company, ISM-TEC LLC (USA) and Normeca AS (Norway), is offering a broad range of consultation services for dealing with Ebola disease outbreaks. Jointly we are offering a complete TACKLING EBOLA proposal detailing the steps that should be taken to setup containment centers, tackle the current cases of Ebola and, additionally, and more importantly, reduce the further spread of the disease. We are also offering options for setting up Command & Control Centers, Decontamination Units, Refugee Camps and guides for the best use and application of  infection control products.
Sesneber especially invites authorities in Saudi Arabia and other Arabian Gulf countries to contact us and allow us to present our findings and solutions to them for their perusal.