Mobile Medical and Research Labs and Field Hospitals
Sesneber specializes in designing and manufacturing, either locally in Saudi Arabia or in collaboration with our partners in North America and Europe, complete range of mobile medical and research solutions — from ambulances and mobile hospitals to fully equipped and fully staffed field hospitals (permanent, semi-permanent, container based, expandable-container or tent based).
With the help of our partner, Normeca AS, we are now offering mobile telemedicine clinics allowing any healthcare facility to expand their services to rural areas.
However, this is not the extent of our product range as we also possess expertise in supplying specialized medical units (such as CT-Scan or dental units) and custom built medical research units (such as cancer / breast-cancer screening units).
Sesneber also provides bio-containment solutions ranging from advanced biological safety equipment to high containment mobile and fixed laboratories.
To provide the customers with a truly one unique source for all their related requirements, we can also supply complete range of EMS related medical equipment and supplies such as immobilization equipment (backboards, splints), advance life support equipment (Automatic External Defibrillators – AED's
Featured Product: Mobile Medical Clinics
Available in Custom Configurations
General Medical Clinic
Dental Unit
Cardiovascular/ X-Ray Unit
Mobile Operatory Unit
Intensive Care Unit
Mammography Unit

Modular
Completely Autonomous.
Fully equipped with electricity, water and services.
Immediate on-site operation.
Can be supplied with all required medical equipment and supplies, including consumables.
Staff consisting of doctors, nurses and engineers available as an option for field medical facilities
Planning
We plan the unit to fit your requirements from a medical, mechanical, technological and geographical point of view.
Project Service
We transport the product to the end destination, train the end users, and guarantee technical assistance and after-sales service.
Equipment
All the equipment installed can be operated autonomously using the unit's generator. If ultrasound, magnetic resonance and cardiology capability is required, suitable products can be installed.
Technical Characteristics
The mobile unit can be equipped with the following:
Built-in furniture and appliances and supplies
Electric generators
Emergency lighting
Air-conditioning
Heating
Medical gas
WC
Water tanks: for potable and waste water
Aseptic operating theaters
All consumable supplies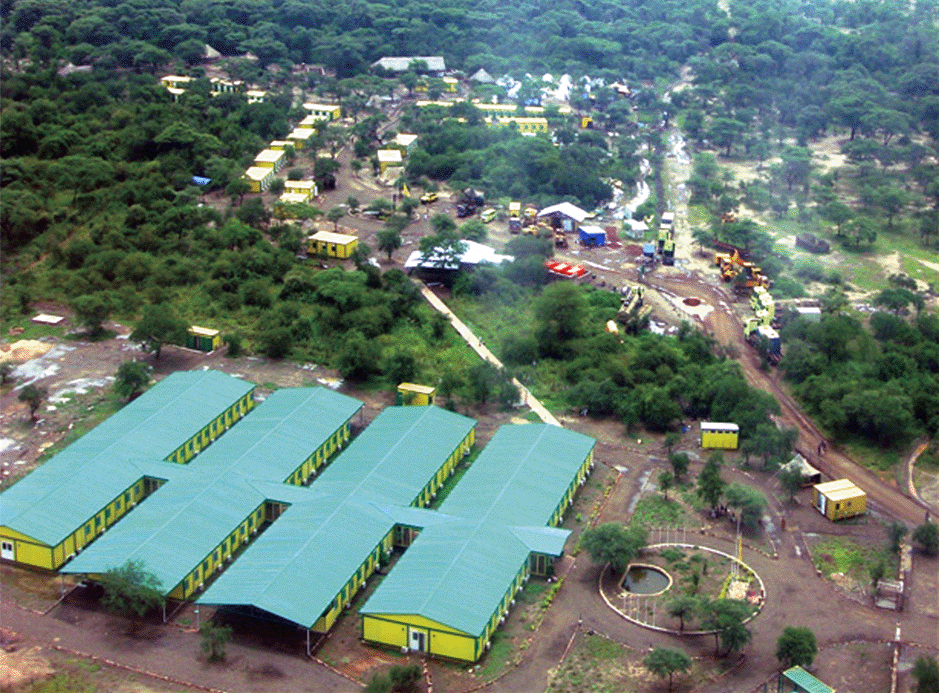 Complete, fully equipped and self-contained field hospital setup by Normeca AS within 3 months from the start of the project at a remote location.
Image provided courtesy of Normeca AS