Mobile Immersion-type Dissecting Table
Design Features:
The cadaver rests submerged in a preservative during storage. When in use, the cadaver platform can be raised to the top of the table to facilitate cadaver examination. Two flat hinge covers keep the contents secure for storage.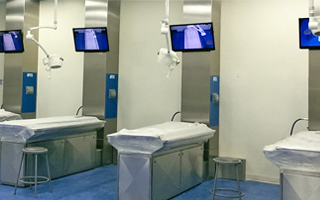 Complete range of anatomical products, including anatomical models, real human and animal plastinated specimens, anatomy lab equipment and furniture. Consultancy services and turnkey solutions for set up of anatomy labs, including setup of audiovisual equipment.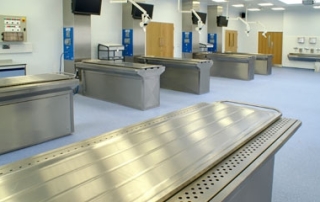 AFOS is a designer and a manufacturer of mortuary, laboratory and pharmaceutical barrier containment equipment, with 100's of installations around the world. AFOS down draught technology has resulted in groundbreaking standards for the protection of scientific and clinical staff.